Serving the Greater Vancouver, BC area, our team of professional technicians who prides themselves on delivering quality exterior cleaning service and unmatched service. Unlike most of the companies that attempt to clean homes and roofs of dirt and debris through power washing, Prima Soft Wash and Exterior Cleaning cleans them with an innovative method known as soft washing. It is an eco-friendly and biodegradable solution that doesn't just force dirt deeper into the crevices but effectively kills moss, algae, lichen, and bacteria at the roots. Our softwash method is 100% effective and 100% safe for both the surface and environment.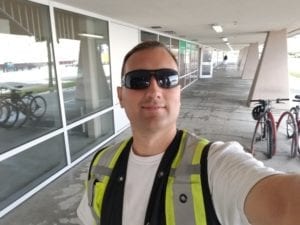 With Prima Soft Wash You Can Always Expect:
Highly Trained Technicians

State Of The Art Equipment

Efficient Service, Amazing Results

100% Satisfaction Guaranteed
Resdiscover The Beauty Of Your Property With Prima Soft Wash
Prima Soft Wash offers a full range of exterior cleaning services to make sure every aspect of your entire property sparkles and shines. Give your home, strata community, or commercial storefront the tender loving care it deserves!
Exceptional Service Made Simple
Whether you live in a single-family home, manage one of Vancouver's many beautiful strata communities, or own commercial property, there is a common thread: property ownership is hard work. But our job is to make it easier!
Our highly trained and experienced technicians offer a wide variety of services from our unique soft washing to traditional pressure washing and window cleaning. We pride ourselves on making you happy. We guarantee you'll love how flawlessly clean we make everything around your house, or we'll keep coming back until you do.
That's why every Surface Renew service includes:
Free, no-obligation quotes:

We always give you a clear idea of the service details, the timeline, and the cost.

Top-quality cleaning products and technology:

All our soft washing and exterior cleaning equipment represents the highest quality in the industry.

Transparency and professionalism:

We take pride in our work, and always bring our honest and friendly demeanor to your worksite.

Efficient service and quick turnaround time:

Great results are our top priority, and we're proud to get them to you in record time.
What Our Customers Are Saying

Kathleen Jones
Adam & his partner were most efficient in their cleaning of our home, and despite the initial rain, the house turned out beautifully! Thus I would highly recommend Prima Soft Wash...

Alderwood Strata
Our Strata complex has used Prima Soft Wash for the last two years to sweep our roof and then wash all the building flashing and windows. We are very pleased with their service and the excellent work they did.

Lynn M
My home looked like it was scrubbed clean without the hassle of having to most things around, although Adam was so thoughtful in helping move items around my house.

Connie Ens
They came, did an amazing job and all I have to do is enjoy my clean house and yard. They even pulled out all of the "junk" from the back yard that was on the concrete or blocking the siding, cleaned it AND put it back.

Winnie Cheung
Had my home exterior siding and roof cleaned. They did an excellent job! Having not had the exterior cleaned in over 5 years, the house now looks incredible. Will definitely have them do it again in the future.

Delia Pickle
I had Prima Soft Wash come clean my roof and windows for spring. Very happy with the results and a reasonable price. It was a pleasure to deal with Adam and his team, I would definitely recommend them!